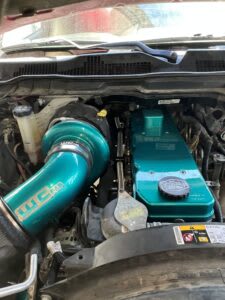 Diesel engines require specialized care, and at The Shop Diesel and Auto Repair, we have the expertise and experience to provide comprehensive diesel repair services. From routine maintenance to major repairs, our mechanics can keep your diesel engine running smoothly and efficiently.
Cummins engines are known for their durability and power, but even the toughest engines require maintenance and repairs. Our mechanics specialize in Cummins engine repair and can provide reliable and efficient repairs.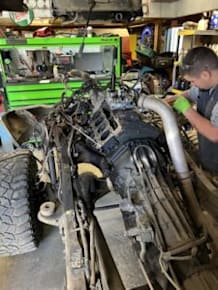 We specialize in Ford Power Stroke repairs, providing you with the expertise needed to get your vehicle running like new. Our team uses the latest diagnostic tools to identify any issues with your engine and provide quality repairs.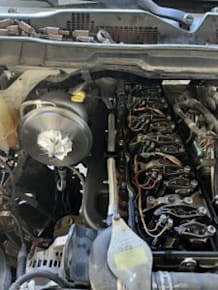 Diesel Particulate Filters (DPFs) have been in use since 2007, when the EPA introduced them to help diesel-engine equipped vehicles meet emissions standards. Since then, DPFs have become an integral part of diesel-engine vehicles and have helped reduce emissions significantly. They are designed to capture and remove soot particles from exhaust gas, thus preventing them from entering the atmosphere.
DPFs are a cost-effective way to reduce emissions from diesel engines and can be used in a variety of applications such as trucks, buses, off-road vehicles and marine vessels. As well as reducing emissions, DPFs can also help improve fuel economy by reducing engine wear and tear. With their ability to capture soot particles from exhaust gas, they are becoming increasingly popular among car owners looking for ways to reduce their environmental impact.
The Shop Diesel and Auto Repair is your go-to destination for vehicle maintenance and repair in Philomath, Newport, Lewisburg, Wren, Blodgett, Corvallis, and Alsea, OR. Count on us for reliable service at various locations.