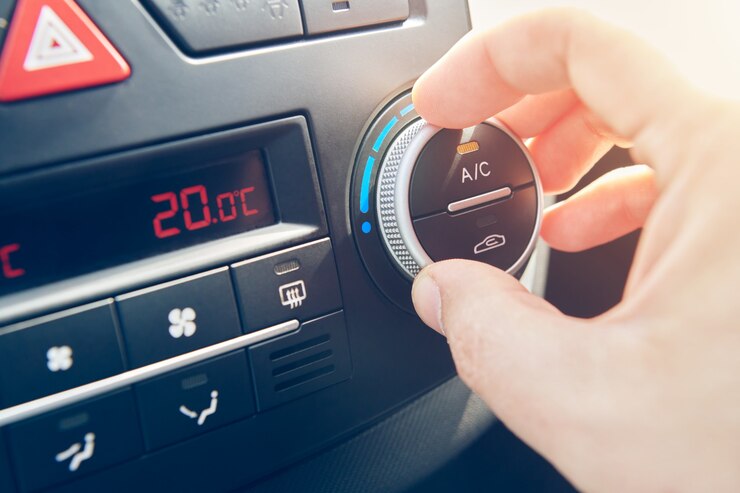 Expert Climate Control Services - Your Comfort, Our Priority
We know how important a comfortable driving experience is for you. Our climate control experts are dedicated to keeping your vehicle's AC and heating systems in perfect condition. Whether it's scorching summer heat or chilly winter days, we'll ensure your climate control system performs optimally for a pleasant ride.
Our Climate Control Services
We offer comprehensive climate control services to keep you comfortable in any weather. Our skilled mechanics are well-versed in diagnosing and resolving AC and heating system issues for all vehicle makes and models.
AC System Inspection: Thorough examination to detect leaks or malfunctions.
AC Recharge: Replenishing refrigerant levels for efficient cooling.
AC Compressor Replacement: Swift and precise replacement to restore cooling capacity.
Heating System Check: Ensuring proper functioning during cold weather.
Heater Core Repair: Addressing leaks or damages to restore heat inside the cabin.
Climate Control Diagnostics: Identifying complex system issues accurately.
Why Choose Us? 
When it comes to your vehicle's climate control needs, The Shop is your trusted partner. Our team's expertise and attention to detail ensure top-notch service and exceptional customer satisfaction. Your comfort is our priority, and we strive to deliver efficient repairs and maintenance to keep your climate control system in peak condition. Trust us for a comfortable and enjoyable driving experience throughout the year.
Don't let climate control issues ruin your ride. Schedule your service with us today in Philomath, Newport, Lewisburg, Wren, Blodgett, Corvallis, and Alsea, OR.