Fuel Systems Services Philomath, OR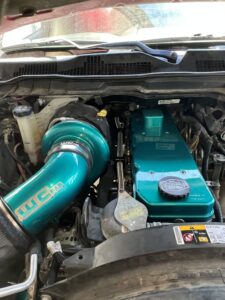 Top-Quality Solutions for Diesel and Auto Fuel Systems
We are your go-to destination for maintaining the health and performance of your vehicle's fuel systems. As a trusted diesel and auto repair shop in Philomath, OR, we understand the critical role of a well-maintained fuel system in ensuring your engine operates at its best. Our team of skilled mechanics is dedicated to providing reliable solutions that keep your vehicles running smoothly and efficiently.
Expert Technicians:
Our team consists of highly skilled mechanics with extensive experience in fuel system repairs. They stay updated with the latest advancements in the industry to provide the best solutions for your vehicles.
Comprehensive Diagnostics:
Utilizing advanced diagnostic tools, we identify fuel system issues with precision. Our thorough diagnostics help us pinpoint problems quickly and accurately, saving you time and money.
Tailored Solutions:
We believe in personalized solutions that cater to your vehicle's specific needs. Our technicians assess your fuel system and recommend services that optimize performance.
Quality Parts and Repairs:
Using only high-quality parts and conducting repairs with the utmost care, we ensure your fuel system operates efficiently and remains reliable.
Our Fuel System Services:
Fuel Filter Replacement:
Regular fuel filter replacement is essential to prevent contaminants from reaching your engine. We replace filters promptly to safeguard your engine's health.
Fuel Injector Cleaning:
Dirty fuel injectors can lead to poor performance and reduced fuel efficiency. Our cleaning services improve injector performance for better mileage and power.
Fuel Pump Repairs:
A faulty fuel pump can disrupt your vehicle's performance. Our expert mechanics in  Philomath, Newport, Lewisburg, Wren, Blodgett, Corvallis, and Alsea, OR can diagnose and repair fuel pump issues to keep your engine running smoothly.
Fuel System Inspections:
We conduct thorough fuel system inspections to identify any potential problems and ensure everything is operating as it should.
Fuel Tank Cleaning:
Over time, sediments and debris can accumulate in your fuel tank. Our cleaning services help maintain fuel quality and prevent clogs.